After a long week of school for both of my big boys, we all needed a bit of a break this weekend. Instead of just The Man & I going out, we decided to take Andy with us & go to the
Canfield Fair.
It is the 2nd biggest fair in the state of Ohio.
What color ribbon is that? Second place.
We love the fair. We have hopes & aspirations of having animals ourselves one day, so I love walking around stroking horses noses, stepping over cow poop,holding baby chicks & ducklings, being startled by crowing birds, counting mullets..You know, the
whole
Fair experience.
Ryan isn't thrilled with farm animals, so he stayed with Grandma so we could all relax & enjoy ourselves a bit & we headed off on our weekend adventure.
Sunday was around 75 degrees with a nice breeze. It is definitely getting to be Fall here, Saturday was actually cold. I had to shut windows it was that chilly!
It was a pretty nice day for a fair.
Andy had told us the night before tha
t "All I really want to do at the Fair is hold a chick, and ride a horse"
so we headed straight for Old McDonalds Barn, where you can push other adults in a line to hold a 24 hour old chick before another person is clamoring to take it out of your hand & pass it to their child.
..I feel a little bad about this actually, poor things.. I hope they rotate them or something...
Here are some of the interesting things we saw.
A Lemon Lime SUV. Slice, or Sprite?
A TON OF MEAT! I mean.. I have never seen this much meat in my life. Lots of people walking around eating giant meat... legs. I guess. Legs? Wrapped in foil, just straight up meat on a stick, well, a bone.. but whatever.
A crab stand.(hermit crabs) I just liked the sign.. clearly.
A 1,244 pound pumpkin.
A pig named Sausage.
A goat in drag.
A sleeping chicken.
A duck with a 'do.
Both my boys found themselves horses with the same name!
(The Mans horse was into S&M)
Andy was enjoying petting the smaller horses, until we walked through a large horse barn & one got a little loud ( he just wanted Andys attention, actually!). My poor child literally jumped in the air & shook, it was so close to him & SO loud. He DID pet a horse.. he likely never will again after that however.
I saw the biggest horse ever. He was up there with the Budweiser horses.(last picture on the right, he was at least 8 feet. )
I like horses. I really do. I even got my finger nearly bit off by a horse as a teen, but I still like em.
I think.
I haven't ridden one since I, like Andy was traumatized on one as a child, but I still really like them, and would like to have a mini horse some day. This place near us is a mini horse farm.. I've driven by it daily for years..
Someday I WILL stop there & buy myself a miniature horse. Mark my words.
Ok, so maybe SOMEDAY I will have a horse of some sorts, but we have been discussing chickens for a year or so. When we move next ( after graduation) chickens are on our agenda.I can handle chickens & we'll talk about horses when we move to that dream house.
We decided to check them out to see what they had for sale this year & for me to pretend shop & see what we're working with.
Did you know chickens are like, $10?
This guy was $15!
I would SO pay $15 to see that weird creepy blue purple face ALL the time.
Andy actually made friends with one chicken. This guy really liked Andy, and Andy really seemed to like him. It was an odd, special connection.
We saw tons of stuff. Andy was all ready to ride a pony, but when the "big pony" came up for his turn, he declined.
We walked, we ate a bit. We looked at the 60k Tractors & all the big machines, tools & antique machinery. The Man loved that section. Notice how there are no pictures???
I love the garden displays & seeing the giant squashes.
Everyone was tired after a long day.
It was a good day.
A good day at the Fair, a good day to say good bye to Summer, and Hello to Fall!!
Dierks Bentley & Gretchen Wilson performed that night, but we were all tired after all that sun, walking & all around madness with crowds.Maybe next year The Man & I will see who performs & take a date night to the fair, complete with riding scary unsafe rides, which is what Fairs are all about, of course.
After reading about
Salts experience at the Fair
, I am just glad to be writing a happy post about a Fair!
So tell me..
Do you have a Fair you attend? What is it like?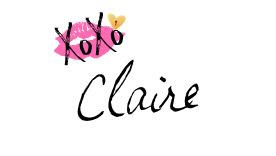 PS. For Salt ;-)