If you were building your own home, money was not an issue & you had the best builders in the World to create exactly what you have in mind..
What are 1 things you would want that would make that home perfect, for you?
Here are my

10 15

13 perfect dream home necessities.
1. A wrap around porch. A la old Southern style.
2. A room that is completely built in book shelves.
No bare wall space.
This room will house my millions of books.
I am a 're-reader." Nuff said.
3. No neighbors!!
4. Room for a HUGE garden, or two, or four!
They shall look like this..
5. A great fireplace of some sort.
6. A fabulous attic for tons of easy storage, and just because.
7. A perfect spot for a big fabulous gorgeous old piano in which I can put neat things, and picture on top.
Like so.
8. A breakfast nook, with lots of windows, overlooking the backyard.
9.Great windows.
10.A fabulous bathroom between my bedroom & my closet .Just for me.No boys allowed.
11. BIG closets!
12. A window seat. Somewhere in the house, at least one.
13. An amazing kitchen. Large yet easy to navigate in size. Lots of storage. All the bells & whistles.
Ok. So, I've got 13. I started with 10 & then was like "Oooh..." but couldn't make it to 15 with out this post taking a week to write.
So, you know, 13 is flexible.
These are all definitely things on my list for my ideal dream home. I doubt I will be checking them all off, with our first home, but maybe someday we will have a house with all of them, plus more. Maybe not. Who knows, but it is fun to dream, isn't it?
Are any of the things on my list things you would pick?
Are any of them complete opposites?
Leave me a couple, off the top of your head in a comment. If you make your own list, please come back & let me know so I can read it too!! I LOVE hearing about other peoples personal business.. what can I say?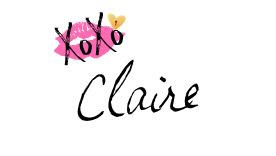 Note.Photos are all taken from sites as linked, or found via Google Images with words like "cool windows." None of these photos are mine nor do I possess any claim to them.