I wonder if Mustangs are the official car for douchebags. I shared this thought earlier, on Facebook & about 95% of comments agreed. To make up for the other 5% I amended my statement to be
"Mustangs(specifically the 90's models,red) are the UN Official car of douchebags."
Why UN official you ask? Because, there are perfectly good people who drive Mustangs. I know several myself.
If the car were the OFFICIAL car of Douchebags. In order to get a 'Stang you'd have to apply.
It would go something like this:
Mustang Salesman, henceforth known as MS
MS
- NEXT!
Man steps to desk.
MS
-"So, you want a Mustang, do you? Do you think you're douchey enough to handle one of these babies?"
Man
- "Well, I think I qualify."
MS
- "Name me one good reason.."
Man
-
((thinks..smiles))
Well, I cheated on my wife."
MS
- "Get in line buddy.You gotta do better than that to qualify, this is the OFFICIAL car of douchebags, we're talking big titles."
You see, Tiger Woods douchebaggio ways also happened at the same time
I thought up
the Mustang & DB Officialness was set up. So, he left Buick & is the official Douche Bag of the Mustang.
I mean, dude's would be lining up in waves to qualify. Jon Gosslin would be in his Ed Hardy pleading that he's a big enough celebrity to get an Official Douchebag car.
Man
-
((thinky face))
"Well I cheated on my wife, with her mom."
MS
- "You got it. Upgrade this guy to leather seats! Next!!"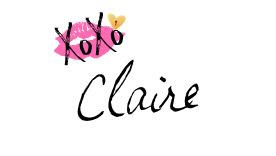 For other peoples random thoughts, on this lovely Tuesday, check out The Un Mom