I've been avoiding writing this part since before I began this damn story. This is the part I hate.
I don't like talking about it, because it reminds me of the horrid time Florida was,I can't share the whole story, for fear of seriously offending & upsetting family members, but I suppose it's crucial in my story,seeing as how tomorrow is my 4 year wedding anniversary, so... gulp.. Here goes...
Are you caught up on Part
One
,
Two
&
Three
?
Good. Lets go.
Two weeks later, after knowing Mike for exactly six months, we packed 2 animals & 2 cars, as full as possible & hit the road..
Next stop?
Florida, Baby! 3,200 miles from home.
And on we went. Our plan was to drive it in 2 days. Mike was in his Jeep, I was in my Corolla, with echo riding in the front seat, on her bean bag (seriously, she didn't dig dog beds, but loved a bean bag chair!) and Max's kitten self, in a cat carrier. Our cars were packed to the MAX.
I remember Mike had a Nextel phone, at the time, and not a ton of minutes, so my mom thought it'd be a good idea for us to get walkie talkies. We picked some up at Lowes, charged them up & set on the road one morning. I believe it was July 7th, or 8th? 2005.
So off we went. Mike was "Pale Hale" and I was "Rubber Duckie" we had quite a hilarious time with those walkie talkies!! It was pretty uneventful, both of us listened to CD's and smoked cigarettes as we cruised our way down South. We stopped just outside of Savannah, for a beer, dinner & a hotel that was pet friendly. I remember the people we sat next to, at the bar across from the hotel we're from Akron (where we had just left!) what were the odds? They, like everyone else, encouraged our journey & applauded our adventerousness to just pack up & go. The next morning we woke & finished our trip. Or so we thought.
Right outside of Jacksonville, Mikes Jeep started sputtering, we knew it was on it's last leg, but we'd been hoping it'd make it all the way through the trip, here we were, several hours out & his car died.
AWESOME.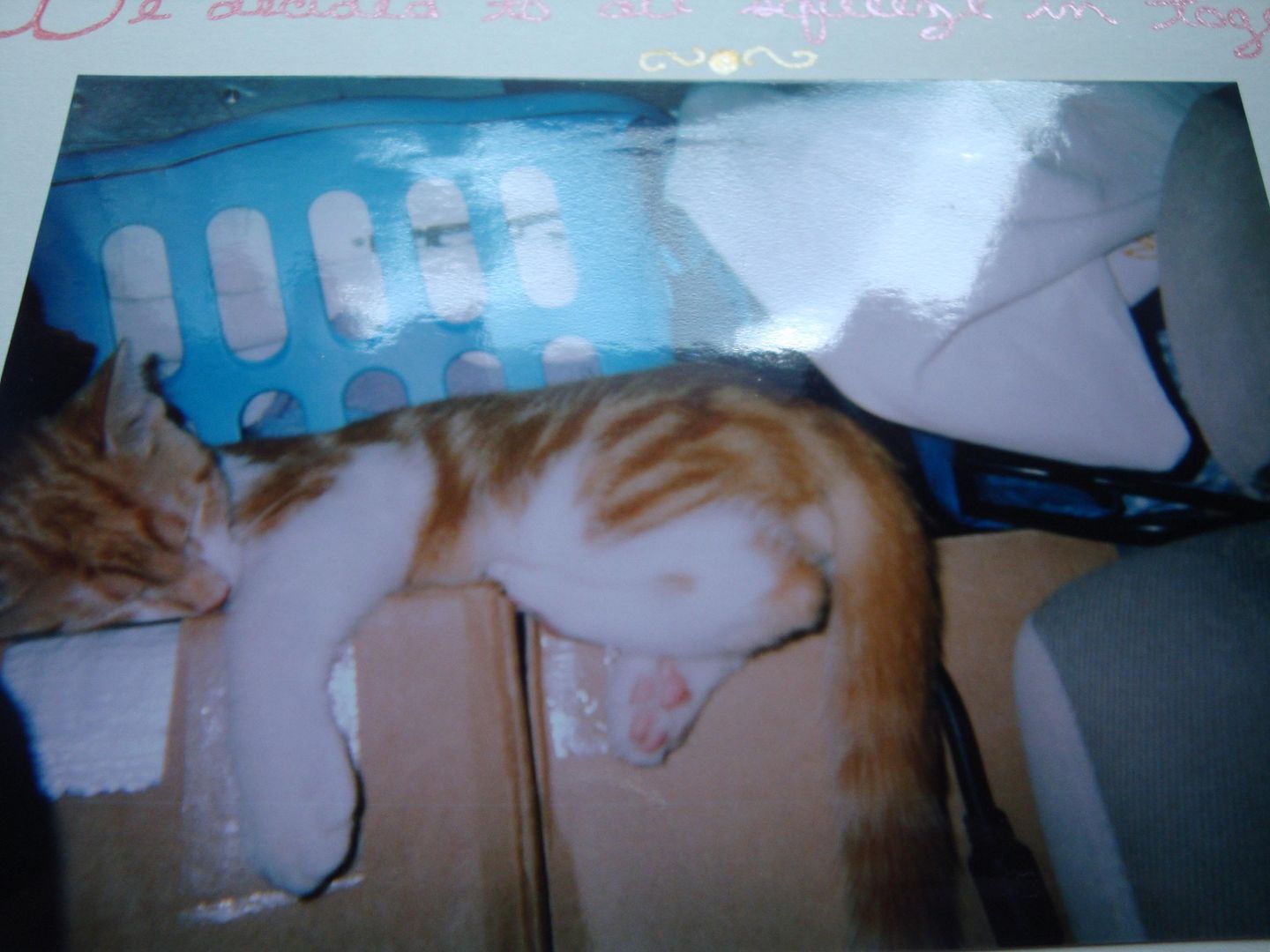 We parked in a hotel lot, he ran in to explain the situation,let them know his car had to stay there until we could finish the trip, and we packed as much as we could into my little corolla. Max's cat carrier had to go. Mike, a custom to light travel didn't have too much that couldnt be left, so the boxes were all mine, and I tried to figure out what i could leave behind, after all, I'd just packed 21 years into the car, to leave anymore behind, even for a short time, was NOT in my plans.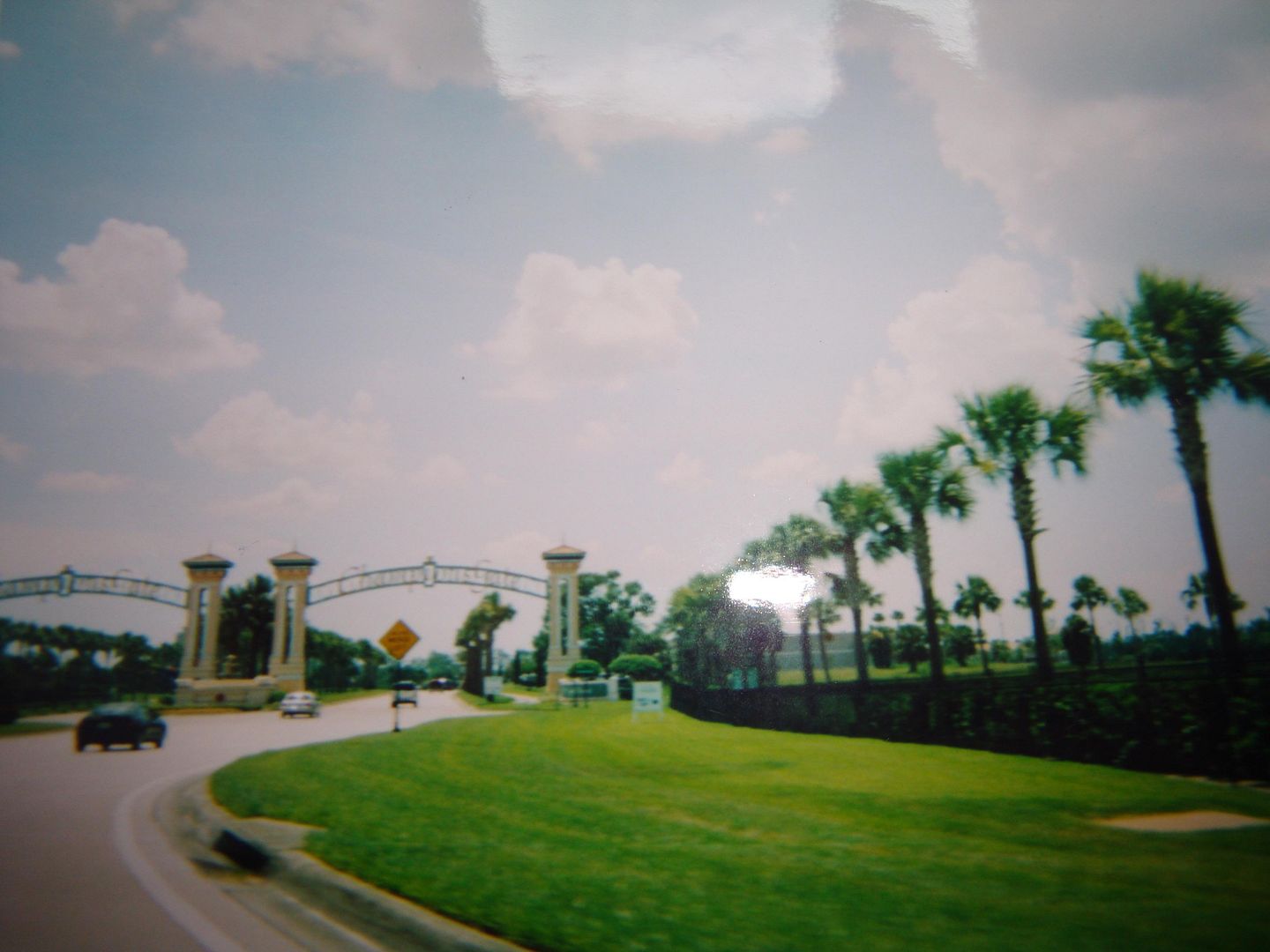 A few hours later we pulled into Cape Coral, Florida. I remember taking the sights in, it was all new to me, I'd never even visited Florida before! We pulled up to the house Mike had lived in, with his family & headed inside for me to meet them. I'd met Mikes step dad & his mom, when they came to visit in Ohio & we'd had a blast, I thought for sure this wouldnt be too bad.
Mikes mom, his step dad & his 16 year old sister. We'd be staying with them, while the duplex was finished. The construction had been delayed & our new home wasn't ready. So, we'd be living with his family.
...Yeah..
..
I'll take this time to say that they are a devoutly religious family, and Mike & I living in a guest room, with a surprise cat & a incontinent dog wasn't on ANYONE'S fun list.
We both had jobs lined up, at the private school Mikes step father had started.
The duplex would be done soon.
This would be ok.
I don't even think we were there 10 minutes, before we were told the jobs were a no go. Us living in sin just wasnt acceptable.
In fact, Mikes step father, Greg, wasn't even in HIS job anymore,which he has essentially CREATED, because a new pastor had come to the church & long story short?
The dude was fucking nuts.
I'm talking the type of guy who names his daughters "religiously evil names" (because they were women, duh) and eventually destroyed the entire church, as it basically came out what a quck & cult-ist he was. Sad story, too long to tell here.. The entire family left the church, Mike & I went to the service to speak to him & he directed his sermon AT US. He preached of evil treying to come nto his church & how he must keep it out, while staring at us "living in sin" spawns of the devil
Needless to say, Mike & I stood up & left that sermon & Mike found a job as an electrician the next day.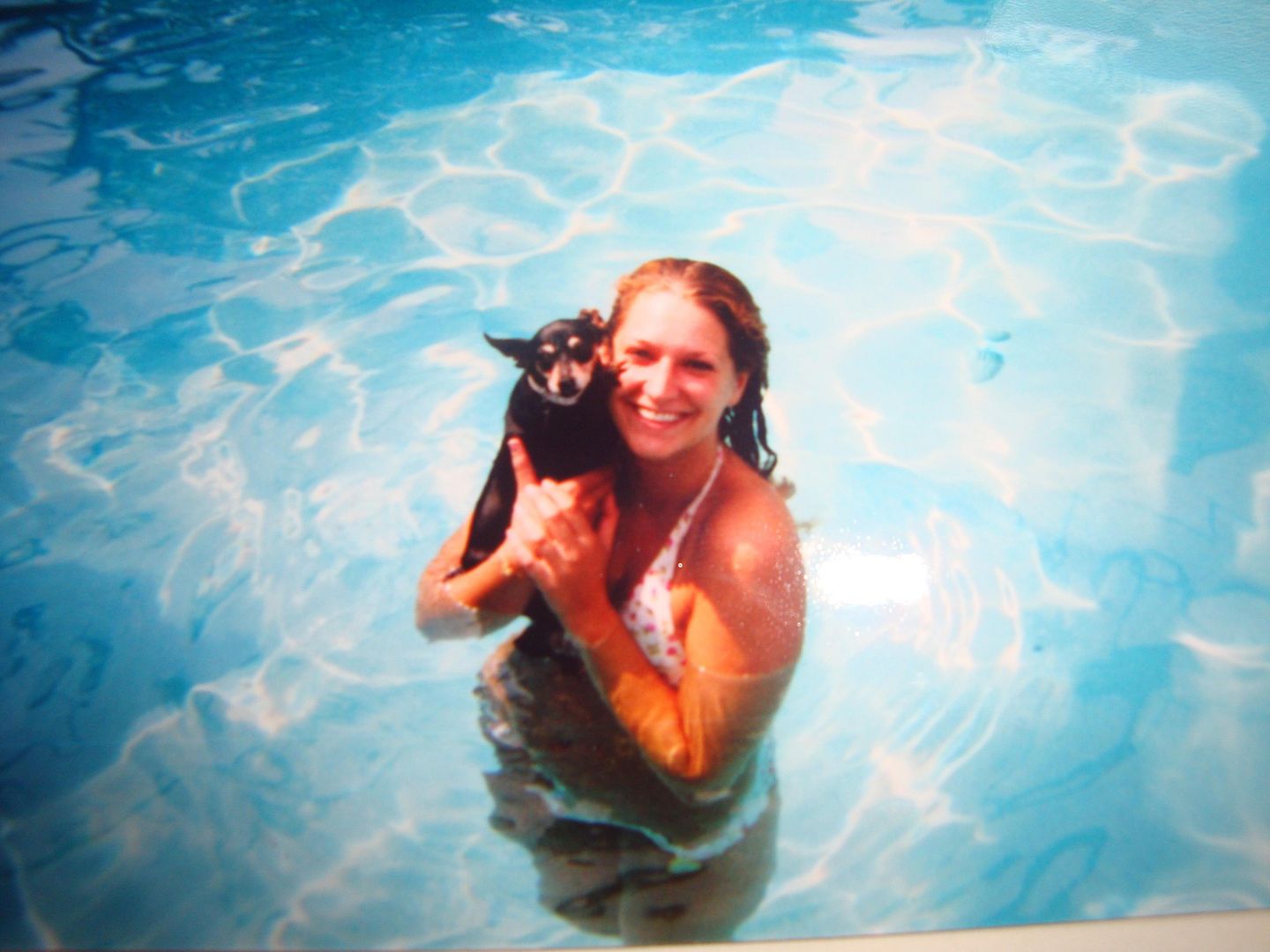 So, here we were. 1300 miles from home, living with Mikes family, as his step father was battling Lou Gerigs, Mike was working, and I was just
there
.
I didn't know anyone, I didn't know anything in town & quite frankly, the traffic was giving me anxiety. I mentioned before, my series of bad car accidents & the Florida was of driving was NOT helping!!
Mike would spend time with me, when he got home & was trying to show me around so I could learn my way, but to be honest, it was sinking in how much this place just wasn't for me. We'd likely been there only a week when I started feeling pretty depressed, it was clear this wasnt the situation I'd expected, or hoped. I spent most of my days reading, or going to the library. I genuinely had no idea what to do, or where to start & was missing home.
I remember it like it was yesterday. From the smell of Air freshner.mixed with the tan scent of my skin, the warm feeling of clothes stuck to my back, from having just sat out in the sun..
I was standing by myself, in the room Mike & I were living in at his parents & I realized I loved him.
It hit me that as much as I hated it there, I'd rather be there & be unhappy with the locale I was living in, and have Mike with me, than go home & be with out him.
I just knew leaving, atleast, with out him, wasnt an option.
I was in love!
Eventually, the duplex was ready. Three bedrooms, 2 baths, brand new. We had one side & Mikes parents had the other.
I was spending my days unpacking the few boxes, mostly clothes, we brought,moving furniture that we got, setting the house up, reading library books & trying to get myself used to this new climate as I prepared to look for a job.
We'd spend the weekends going to the beach. Rum runners on Fort Myers, driving around the luxury neighborhoods of Naples, picking our dream home after swimming in the ocean & walking the beach.
I always wanted to have kids young. Not 16 young, but I'd always known I wanted to get married & have babies young. At age 18 I had an emergency surgery to remove one of my ovaries & sometimes I'd get upset, worried that, that plan might not happen easily.
Mike always told me
"I PROMISE you'll have babies, ok?'
I think we all know about the circle of death. And death itself is a funny thing, it affects those it happens to, obviously, but also those who are even slightly touched by it. I think that the sadness, and realization of what was obviously happening to Mikes step father, Greg, mixed with the booze we drank nightly hit both Mike & I. We began to talk about having a baby.
Yes. Andy was
planned
!
I stopped drinking & got a book from the library about getting pregnant.(gawd, my sister is probably like WHAT?!?!?!)
Ok, I realize that it may have not been the most responsible, or well thought out plan, but for craps sake, I had one ovary, one nuts, so to speak!!
I didn't ACTUALLY think getting pregnant would be easy!
But ya know? We were young, silly & in love, we wanted the biggest act of love possible, a child, so boo to anyone who thinks that wasn't a great decision, because ultimately, it was the best one Mike & I EVER made.
My parents 30th wedding anniversary was coming up, my sister & I had a game for them, they had to follow clues, make phone calls to us & find their way to their ultimate gift, a date out at a high end local restaurant my sister had set up.
It was Sweetest Day, a holiday I now know isn't celebrated all over, maybe just Ohio, even. Mike was sure it wasn't a real holiday, and maybe it isn't, but I've celebrated it my whole life, so damnit, we were doing something special!
Mike is like me, not super fabulous at secrets, which include things like "just close your eyes & I'll see if this ring fits"
Dude.. I snooped that house
apart
until I found the ring, okay?
I KNEW what was coming.
I remember casually mentioning to Mike that I'd hate for someone to propose at a nice Italian restaurant, it was just too cliche for me, take me to the beach & pop the question any day, I dont need no stinkin' meatballs to make a proposal special!!
I remember the flicker over his face as he said "Oh.." and when we made plans to spend Sweetest Day, on
Captiva Island
, I knew it was coming.
Hell, I'd found the ring already & I knew he had it tucked in the car, or on him somewhere.
That Saturday, it wasn't too sunny, a bit over cast, but still a nice, early Fall day in Florida. We put on our swimsuits, cover ups & hit
Sweet Tomato's,
which is still my favorite place & I fail to understand how every town doesn't have one.. it's just WRONG.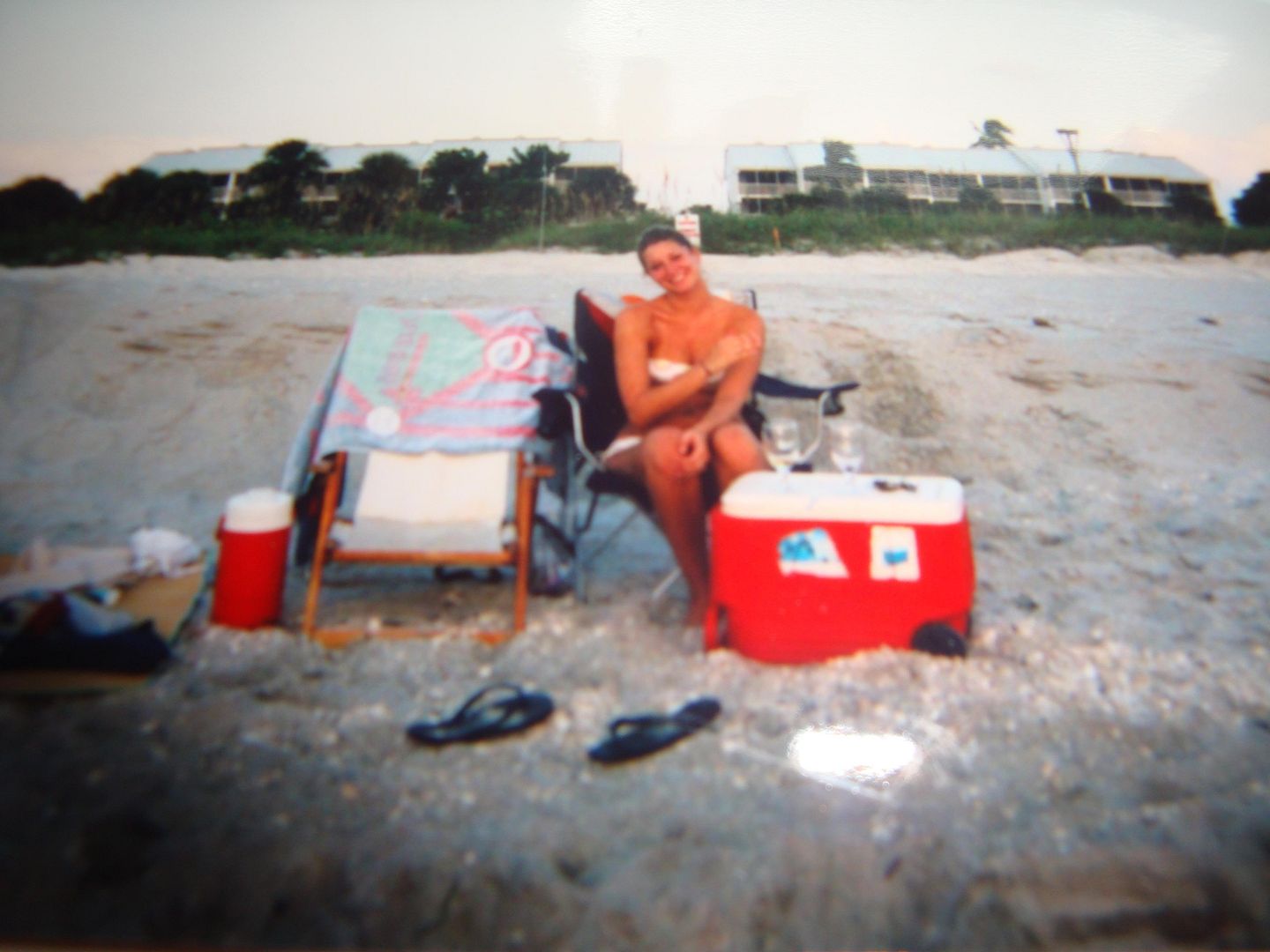 We both picked out a bottle of wine, a 2002 Le Snoot, Merlot for Mike & Chardonnay for me & headed to the beach.I remember the giddy feeling in my chest because I knew it was going to happen, but I didnt know when!
We swam, we sat, we drank, we got really close to giant beach birds.. The sun started to set & I remember smiling at Mike & saying "this is perfect"
He said he could think of one thing that would make it more perfect.. and dropped to one knee.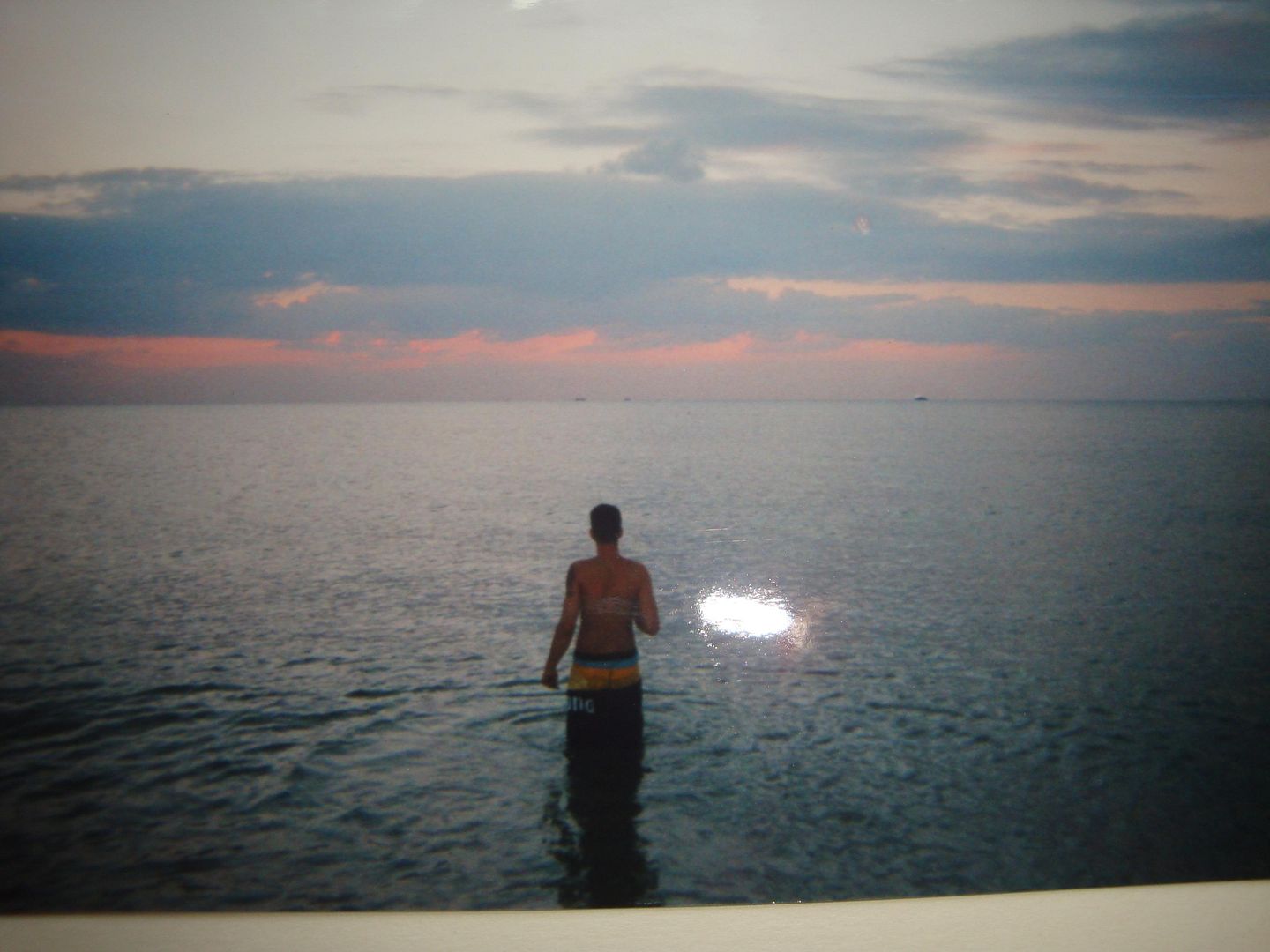 I of course, started to tear up as he asked if I'd marry him. I said yes, he slipped on the ring & we kissed.
As our lips parted & we looked out over the ocean, a dolphin & his mate began to jump through the air.
Priceless.
Mike to this day still says "You have NO idea how much I had to pay those dolphins to do that, really!!"
We both agreed we wanted the wedding to be back home, in Ohio. We had our venue picked out, and we both agreed we'd think more about it in a year or so after we saw what was going to happen with his step father. Greg.
A month later I found out I was pregnant. Surprise!!!!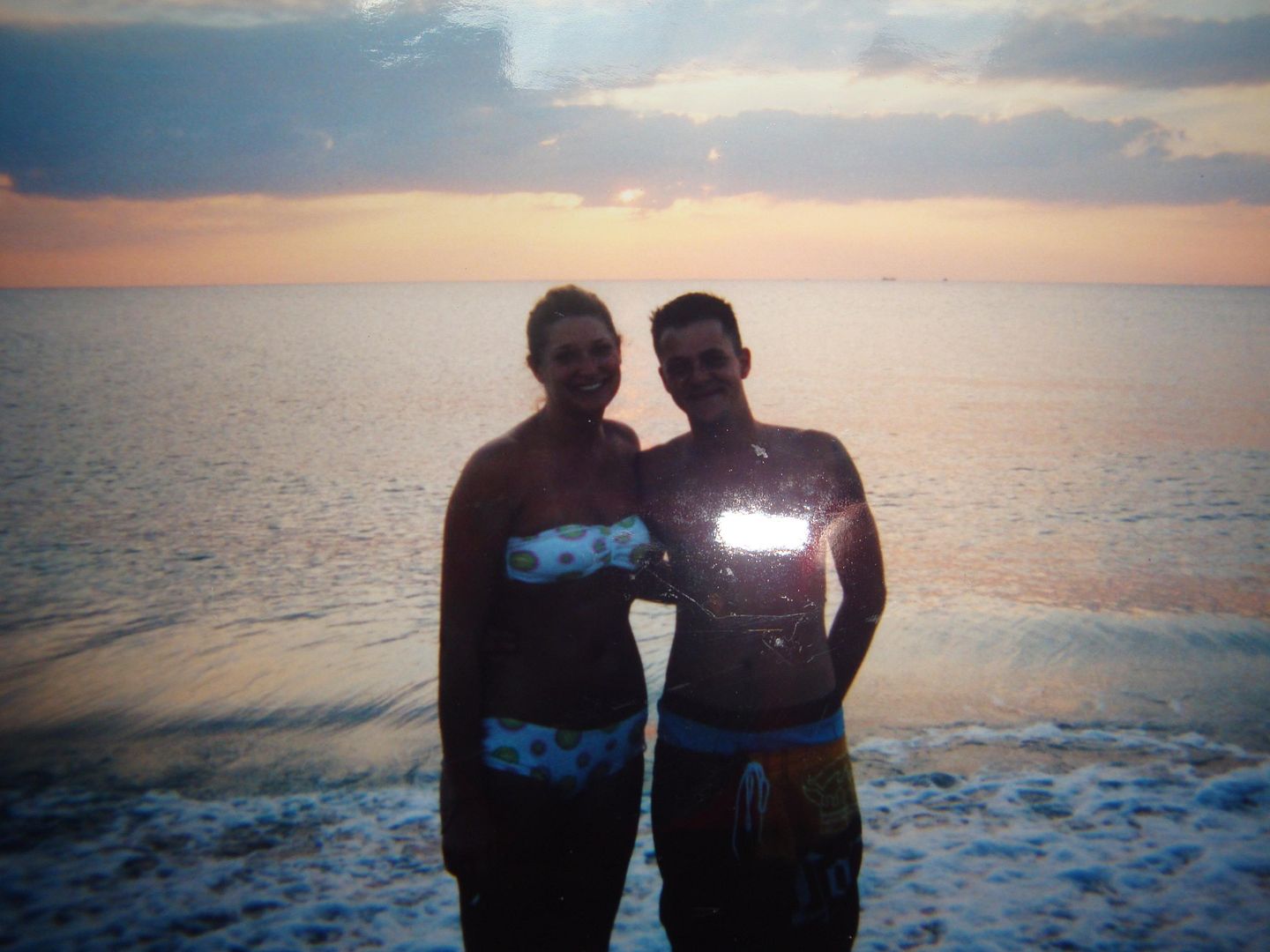 Mike & I on Captiva, after getting engaged