KY His & Her's is like liquid gold in this house, which sucks, because lubes makes for slippery fingers, which makes for spills. When I got the chance to check out the new
KY Kissable Sensations
and to tell you how much I already love
KY His & Hers
it was like I hit the lube lottery.
I love the original his & hers, the cooling sensation for her, the warming for his..those commercials aren't lying when they show the After pictures, after the two lubes unite! I love love LOVE it.
I was a bit hesitant, because the new
Kissables
are tasty lickable lubricants, and usually to me, tasting lube= sticky mess. I have to hop in the shower or I just feel gross, and lets face it, with 2 little boys, if we want any "private time" it tends to be something we have to do in quick, hidden moments while 2 certain little boys are zoned in front of the TV with a treat ( double precautions) or we hear what we heard last weekend.
((knock knock))
Andy
: Hey guys? Are you ok in there??
Us
: ((looks at eachother
that
face, the worry, will be be able to open the door?
ohgod
)) Yeah buddy. Thanks.
Andy
: ...What are you doing in there????
Us
: Folding laundry!!!!!!! Go sit down & watch your show!
Andy
: Ok.
Yeah,strolling out for a shower isn't really ideal. However, despite my hesitations I decided I'd gave it a shot.
The chocolate is for her & the strawberry is for him.The chocolate doesn't have that gross scent, that some products when trying to recreate chocolate. It actually smells like real chocolate, maybe a darker chocolate syrup would smell, I'd say. It's just like regular KY lubricants, only yes. It does taste. And it tastes good.
Perk: I got to say that my crotch smelled chocolatey!
But in all honesty, I really like it! It doesn't have the usual "generic" taste that lubricants do, it tastes, smells & feels nice, which are all the things you should ask for in a lubricant of this category.
In my expertise* I definitely recommend every couple invest in several "regular" lubricants, and also a fun one, like KY Kissables!
FIVE
really
lucky readers will get to check out the new KY Kissable Sensations for themselves. I'm excited FOR you guys.Whose gonna make a chocolate strawberry scented baby with this, thanks to KY & this giveaway? Eh???
KY Kissable Sensations
will be available in stores June 2010. Keep an eye out for them, they are worth it! You can also visit KY to check for special offers, and sign up to make sure you don't miss out on future deals as well.
Pay attention now guys. This is my first giveaway since switching to my own URL, so, please pay attention so that you can win!!
Remember, for each entry you complete you need to leave separate comment. Entry one = One comment stating the entry of completion. If you do not include your e-mail address in at least one comment, or it is not available on your website or profile you will not be able to receive notification of your prize. INCLUDE YOUR EMAIL.
Complete any, or all of these entries by June 21,2010. I will use Random.org to pull a winner. I will notify you by email & you will have 48 hours to respond to the e-mail with full details or a new winner will be drawn.
THIS CONTEST IS NOW CLOSED
1-Follow me on Google Friend Connect.(in the box, on the left sidebar.)
2- Follow me on
Twitter
3- Follow me on
Facebook
.
4-Follow me on
Networked Blogs
(a Facebook application)
5- Leave a comment, on any entry other than this one. Come back & leave your entry stating where you left your entry. This can be done unlimited times.
6- Tweet this Giveaway. Two per day.
7- Suggest my
Facebook
page to friends.
Good Luck!!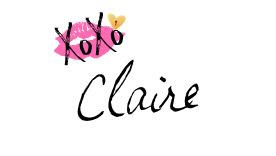 *
By expertise I only mean, maybe the fact that I've had a lot of sex makes me an expert. I have no medical license to provide you with any factual knowledge. You really shouldn't take medical advice from people on the Internet, either.
**
"This posting comments on product sent to me on behalf of K-Y® Brand to facilitate my review."