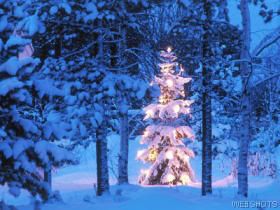 Ah yes, it's THAT time of the year.. CHRISTMAS TIME!

I know, "What the fuck?" Your thinking..

It isn't even Thanksgiving yet, right? Ah.. I got bit early by the bug this year.

We've been having some pretty major family/life stuff going on the last month or so now. I just haven't had the time on the computer, or in the shower, or even at night time to catch up on life, the internet or sleep.

Mike is rarely home.
I'm with out a car.Oh yes, remember..my
NEW
car?? Yeah.. 200 miles past being included in the Lemon Law
I'm going NUTS from being with out a car AND Mike being gone.

I went....15 days with only taking
one
10 minute trip to the grocery store up the road while my Mom watched the kids..
DUDE. It's bad. It isn't even like I WANT to leave the house because I have big plans, it's knowing I CAN'T. It's KILLING me people!!
We have alot of things going on that aren't working out super fabulously right now, BUT!
Such is life.
This too shall pass.
We will appreciate the times we have ahead, as we've fought & worked hard through these difficult times to achieve future greatness for our family.
So yes.. I have the Christmas bug. Early. It's my grabbing onto happiness & magic & spirit early & riding the coattails of Joy & Peace & Happiness an extra month this year.
With Holidays, of course, comes gift buying. Since becoming pregnant with Andy 4 years ago, I've found a new word of business. WAHM business.
Whats a WAHM? ( not to be confused with
WHAM
<-- Click & prepare to ROCK!!!
Work At Home Mom.
And here, my friends are a few of my favorites.. They can provide you with all your Holiday shopping needs, especially if your like me, with out a car to escape he...your house right now! Feed the shopping monster & support a mom like yourself, being able to stay at home with her kiddos!!!
Cat Lady Candles
...for all your candle & tart needs. If you don't know what a tart is, your missing out on a lifetime of goodness. Get with the program & check it out. Mandi, the owner is super fabulous,
funny
& one of my absolute loves of a friend!!!
My favorite, OF COURSE..Is named for none other than moi!
Claire's Cloves
is a delicious blend of spicy clove.. I swear, it gets me in the holiday/relax/hang out spirit every time!!! But yes, I even burn it year round. It's just all around delicious for days inside when you just need a warm smell to cheer you up!
Mudshrimps
For all your cloth diapering needs!
Amber
, oh Amber.. My mom of boys, Vampire obsessed fabulous friend. I've "known" Amber for about 4 fun filled years!
The quality of her work & craftsmanship is epic for the new era of cloth diapering mamas. Ask any true CD'er.. They know & want to get their hands on a Mudshrimps.
Speaking of Cloth Diapering.. Who is hardcore enough to get into adorable woolies?? Or loves a gorgeous colorway in some soft yarn???
If so, check out Kimi over at
A Twisted Stitch
&
Lemon Tree Lane.
I'm going to be making more list's of my favorite WAHM stores over the weeks leading up to this Holidays.Mmake sure you check it twice for all those on your list who have been extra nice!