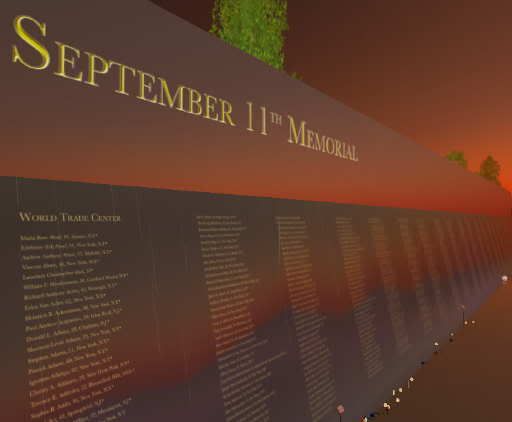 Where were you, September 11, 2001?
I was a senior in high school. Math class. Something something turn the TV on, a teacher called in. I think another few minutes someone yelled more urgently to turn a TV on, and all the teachers in the classrooms seemed to comply.
I think it took everyone a few minutes to realize what the hell was going on. Mostly it was confusion, as the bell rang for another class.
We got to our classrooms. Mine was a senior only workshop class. We all sat & watched as it unfolded. Our teacher, an amazing woman, urged us all, as things "calmed down" ( aka as much as they could be!) to take out a piece of paper & write down exactly what was going on in their thoughts. To put it in an envelope with a newspaper from the next AM & to put it away, someday, find it with your children. Because this was something we'd never forget & it was history you were experiencing. Something so very big.
I remember driving home to lunch, I have no idea how that happened, to be honest. I think things were still so much confusion that some people slipped out to lunch & maybe we wernt supposed it. People holding signs all over town, the campus was shut down, everything closed!!!
The rest of the day, I couldn't tell you. But I know it was all something I'd never forget.
I'm glad I dwrote down what I did. I've crossed it a few times & always tuck it back away, unopened for when my children are old enough.I've since done it for several other MAJOR Historical dates.