With every birthday comes a reminder to a mother..
"Wow, my baby is growing up!!!"
And with that reminder, although its fun & exciting, a bit of sadness will always be there.
I think its important to remember how special YOU as a mother are! After all BIRTH day is the day YOU gave birth!! Perhaps they should call it "born on day" for the kids & keep "birth day" for the moms to celebrate!! After all, its one of the biggest days of a woman's life! The day you bring a new life into the world, no matter HOW they got here. You created, carried ,birthed & gave life to a child & that is an amazing feat.
To help celebrate mothers, I have the most GORGEOUS giveaway today to kick off Andy's Third Birthday Bash.
Ana, over at
The Pretty Peacock
has generously donated a gorgeous
Taglette
which can be customized with an initial, and birthstone.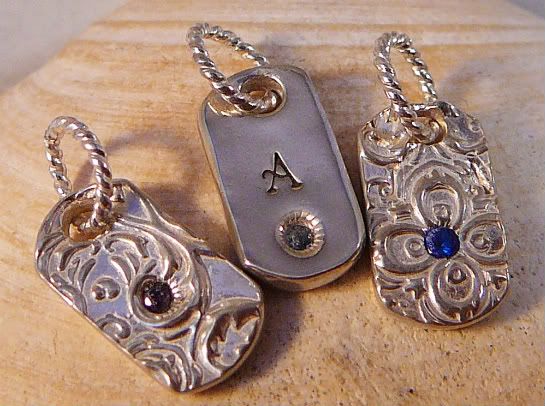 Each one of my readers can use code MUFFIN ( all caps) for 10% off their order at
The Pretty Peacock
. You can also host your own party, from the comfort of your own home, learn more about that
here
.
To enter, you get one comment/entry for each item you do.

-Subscribe to The Pretty Peacocks Newsletter. It comes out 6 times a year with discount codes!
-Tell me your favorite item from The Pretty Peacock.
-Follow me
-Follow me on Twitter.
-Tweet about this giveaway. ( one per day)
-Blog about this giveaway. ( link me!)


This contest will be up & running for ONE week!!