"6 animals (domestic, wild, or exotic) you think would be fun to own as pets."
Okay.. I read the first one at Momdot & was like "Panda..dont they EAT YOU?!?!?!"
So I'm going to answer these as if the animals had absolutely NO chance of EVER snapping & attacking.. (((snort)) I really live in a dream world, dont I??
1-A sheepdog. Not too exciting, but I've always wanted one after my sister baby sat a teachers & I got to walk him & play with him as a kid =)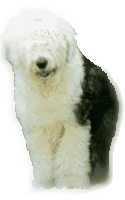 2- A bear..No wait.. they ate the Grizzly Man & HE was their FRIEND.. Okay ;-)
How about a ..... Mini Pony. I am obsessed with these little f-ers.. But THATS a post for another day!
3- A donkey. Just for the simple fact that I can say "No, I actually
own
that
jackass!!!"
4- A cow. I dunno.. just always wanted one. Got bit bya cow once & my heart has been missing a lil sumthin ever since!
5- A monkey. No, not just any monkey.. I'm talking about one like the one on
Passions
, or Marcel from
Friends
. The type that would be my buddy & could make me Martinis.. I dont want the poo flinging type, but a martini making kind is a-ok with me!!!
Hm.. I have way more than 6 but...
6- Sugar Gliders. Mike & I had plans to adopt 2 tiny joeysiblings when they were ready to leave mom, but the weirdo took forever & we ended up getting a cat& moving cross country LOL It'dprobably a good thing as we ended up having kids & moving alot but..I really did love everything about those little guys & maybe someday I'll fill my empty nest with those nocturnal bugs!
Check out
Momdot
for more, Small Talk Six!!!!