Today's topic is "6 of the worst lies you've ever told." You can answer this with a list of 6 words, 6 phrases, 6 sentences, 6 paragraphs, 6 photos, 6 videos, etc . . .
Wow. Let me start by saying..this is going to be an EXTREMELY edited version... I mean..EXTREMELY. Hi Mom..Hi Dad!!! Maybe I should call it "My 6 lies about lies?" LOL
1- "No, Of COURSE not!!!!!!" Lets just leave it at that, in general..shall we??
2- "I totally think you look hot!" (eeekk!!!)
(muuuaaahhh haaaa )
4- "That? Thats the
MUSIC Truck
!! It brings cheer to the neighborhoods!"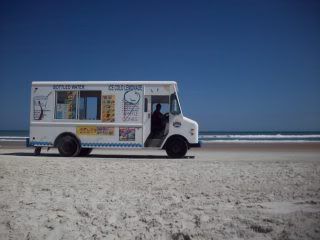 5- "No honey, that was GREAT!" (ahh.. please dont read this mom & dad!!!!!!!!!!!!!!!!!!!)
6- "I actually like my __insertfooditemhere__ bur...eh..well done!!!"
For more Small Talk Six, check out
Momdot
!