Todays Small Talk Six is 6 things you love, that are green.
3- Mrs Myers Basil Cleanser. Its green being eco friendly, the bottle is green & the plant it smells like is also green!!!
4-Christmas Trees!! FRESH yummy pine-y Christmas trees!


5-Green grass! Especially after living in Florida, I LOVE fresh cut green grass to smell, long soft Grass to lay in & wiggle my toes in & of course, the beautiful color just to look at & enjoy ( with out being eaten alive by ants!!!)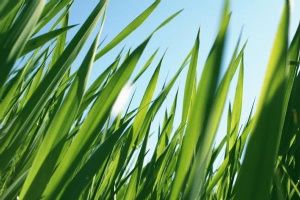 6- Indoor plants. Like my spider plant here! I LOVE plants in the house, it feels homier, fresher, cleaner & more sophisticated!
For more Small Talk Six, check out Momdot!