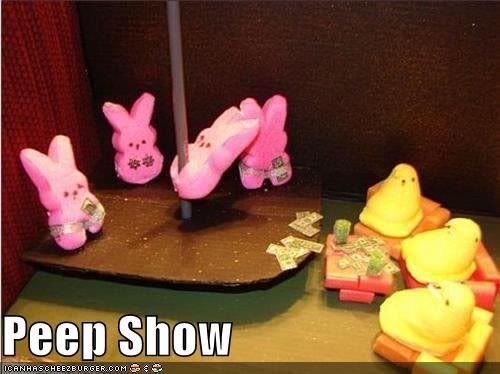 You're a bitch.
And you..Hershey Eggs.. your the WORST OF ALL!!!
Cadbury, you asshole, your not far behind!
I've lost 15 pounds so far in 2009 and I am quite certian that if I dont throw away my car keys & give every store signs with my picture & DO NOT SELL instructions, by the time Easter is over I'll have gained it all, plus more back.. from Easter candy. Alone.
I just have NO self control when it comes to those crunchy shells of chocolately goodness!!!
I love you, Easter Candy, no matter WHAT I've said in the past!! It was all out of passionate anger, and withdrawls from your yummy goodness, I SWEAR! It WONT happen again!
Now come, get into my mouth & we can er..snuggle..
Kisses & bites,